ICON Flexible Bond Fund (IOBZX)
A Short Duration, Yield-Creating Fixed Income Fund.
Flexibility is what defines this fund, creativity is what sets it apart. By using an opportunistic and active approach, the Fund employs an array of techniques to navigate today's changing fixed income environment.
ICON uses a systematic methodology to identify segments of the bond market that are undervalued in an attempt to actively manage interest rate risk. Because of the Flexible Bond Fund's size, it has agility to look at alternative sources of income in the effort to drive NAV and potentially create yield.
By making active sector, duration, and credit allocations with a focus on bottom-up bond selections we have the potential to uncover value in areas of the market where other fixed income funds would be restricted.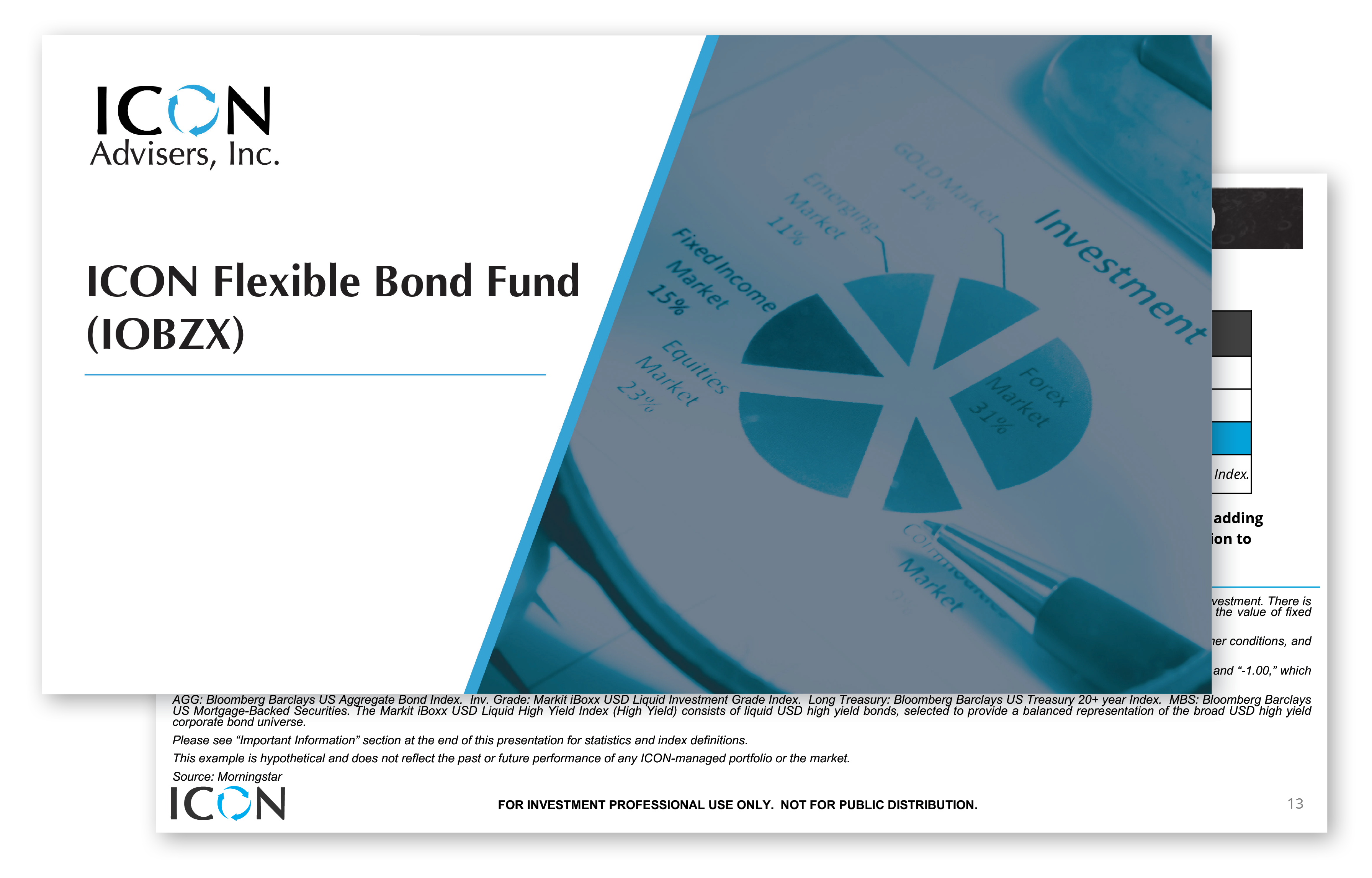 Investing in fixed income securities such as bonds involves interest rate risk. When interest rates rise, the value of fixed-income securities generally decreases. The Bond Fund may invest up to 35% of its assets in high-yield bonds that are below investment grade. High-yield bonds involve a greater risk of default and price volatility than U.S. Government and other higher-quality bonds.

Opinions and forecasts regarding sectors, industries, companies, countries and/or themes, and portfolio composition and holdings, are all subject to change at any time, based on market and other conditions, and should not be construed as a recommendation of any specific security, industry, or sector.