ICON Natural Resources & Infrastructure Fund (ICBMX)
A Broad Infrastructure Investment Tool.
The ICON Natural Resources & Infrastructure Fund is an actively managed product that invests across all market capitalizations, primarily focused on three sectors: Energy, Materials, and Industrials. Other Natural Resources funds may have a narrowed focus, limiting the scope of their holdings to a handful of industries. This Fund, however, can allocate resources across three different sectors, holding only the highest rated securities that our value-based investment system identifies as having the potential to be market leaders.
This creates specialized fund tilts that may help diversify portfolio holdings with an infrastructure fund that looks markedly different than an index.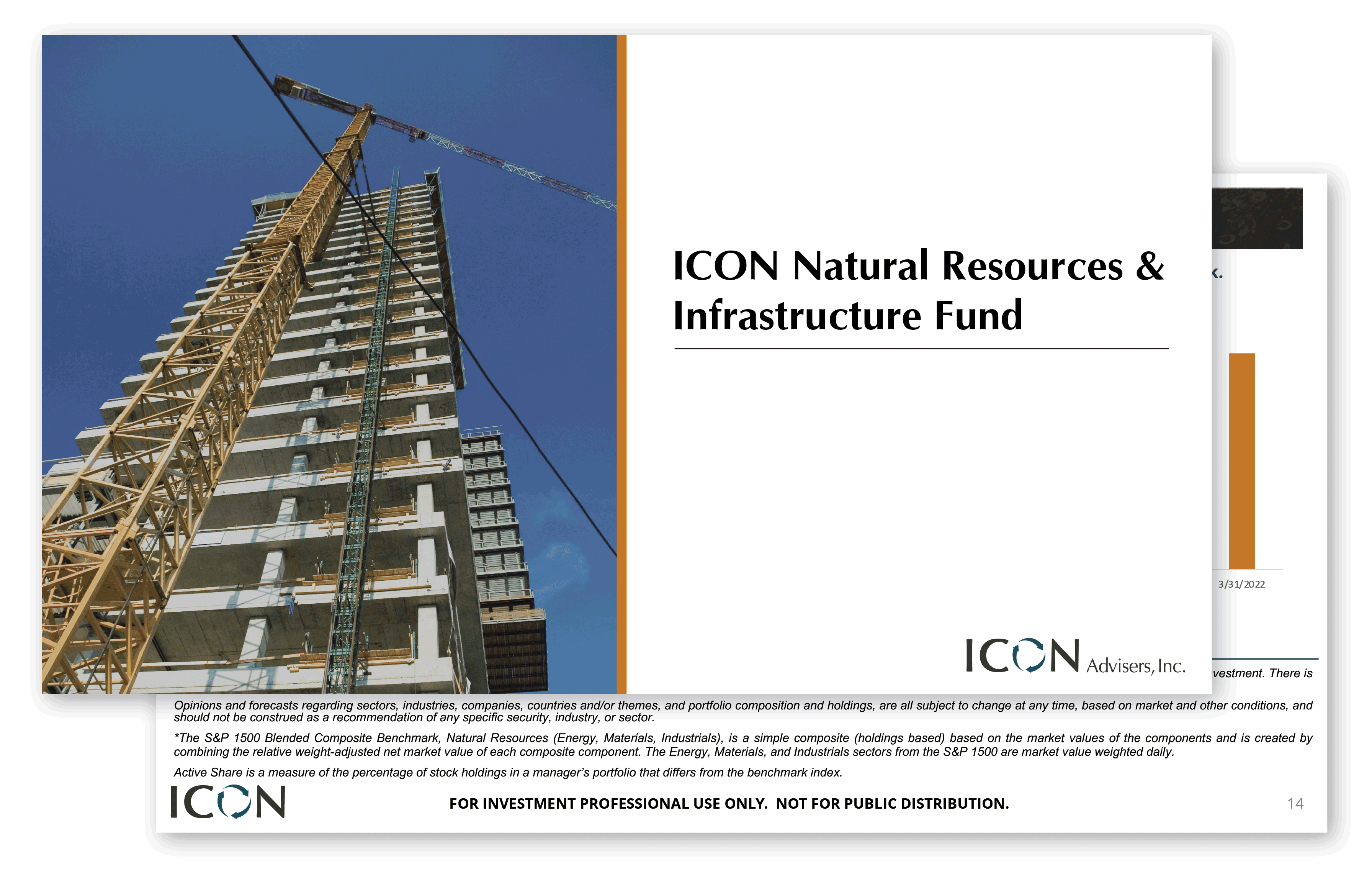 An investment concentrated in sectors and industries may involve greater risk and volatility than a more diversified investment. There are risks associated with Small- and Mid-Cap investing such as less liquidity, limited product lines, and small market share.

Opinions and forecasts regarding sectors, industries, companies, countries and/or themes, and portfolio composition and holdings, are all subject to change at any time, based on market and other conditions, and should not be construed as a recommendation of any specific security, industry, or sector.